Hey there friends,
welcome to the scrappy moms stamps blog hop. You should have arrived from
lezlye's
but if you're lost just use the blog hop list at the bottom of the post, or start from the
beginning
we are having a blog hop in celebration of Scrappy Moms 1 year anniversary of their stamp line.
we were each asked to create a project using our favorite scrappy moms stamps. I honestly couldn't pick just one of my favorite stamp sets so i opted to use a sentiment i have never used before. I used Special Delivery stamp set to create a simple card.
The doll cut comes from
Lettering Delights Let's Play SVG Set
. I used the Peachy Keen stamps Princess Face assortment to stamp the adorable face. The heart pattern Paper is from K& Company Wild Raspberry.
My card was inspired by the current Peachy Keen stamps Challenge. I just decided to make a #10 size card that would fit in a regular letter envelope (i have a million of them)
The 1st Birthday Spectacular blog hop grand prize of
ALL 18 current Scrappy Moms Stamps sets
will be drawn from this hop so be sure to leave a comment at all the stops along the way to get as many chances to win as possible! Scrappy Moms will draw a winner on monday.
This is a great prize and a chance to win all of the amazing scrappy moms stamps. I am so honored to be on the design team they have a great product.
Make sure you leave a comment and become a follower if you aren't one already!
thank you for stopping by and enjoy the rest of the hop. your next stop is
Tammy.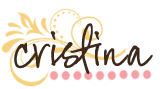 Shop Lettering Delights