Hey Friends,
Welcome to Day #3 of my Blog Celebration week
Have you seen:
Grand Prize Giveaway Info (
here
)
Day #1 Scrappy Moms Stamps (
Here
)
Day #2 E.A.D Designs (
Here
)
Today I am Sponsored by
Lettering Delights.
As Many of you may already know, I am in love with
Lettering Delights
for their fantastic
SVG Files
, but today I want to show you that that is only a small portion of what
Lettering Delights
has to over. They also have
Graphics
and
Clipart t
hat you can use as digital stamps, the
clipart
is great if you like to color in your own stamps, but still have the versatility to use a pre-colored version. They also have
Digital Paper Packs
that you can print from your home printer, to match.
They offer soo much more too as well, They have their own line of
fonts
to jazz up your everyday word processing, or journaling for scrapbook layouts. Just think that with their adorable fonts you can even print out your own stamps to use with your creative projects.
As well as they offer
Printables
everything from Photo Greeting cards, to invitations and Candy Bar wrappers all ready for you to customize and add a homemade touch to any last minute gift. I plan this year to use one of their greeting card templates for my Christmas Cards.
Here are a few of my favorite Lettering Delights Projects that I have created in the past
and today I have a new project to share with you.
today I will be using the adorable
Bicycle Craze Graphic Set
as well as the
Balloon Festival Digital paper Pack
to create a super fun card
Card size: #10 3.75x9
Cardstock: Recollections Kraft & White
Stamps: Scrappy Moms Stamps "Sweet Somethings"
Graphics Used: Lettering Delights Bicycle Craze
Ribbon: Stampin up Rose Red Grograin
Twine: Aqua Blue & Bubble Gum Pink from Timeless Twine
Embossing Folder: Cuttlebug Polka Dots
Other: Ranger Glossy Accents
For Today's Prize: I will be giving out a 10 dollar gift card to lettering Delights, which is more than plenty to stock up on some great Crafting Supplies.
1. just make sure you are a follower
2. leave a comment on this post w/ a way to contact you
A new addition has been added to the
grand prize giveaway
, you can check it out
here
.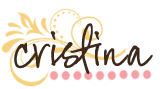 Shop Lettering Delights